Bucks Venues package details
Plan the ultimate bucks night in Melbourne with Unleashed Strippers
Being put in charge of planning a bucks party can be daunting. Not only do you want your mates to have fun, but you also have to consider the music, the food, the venue – and most importantly, the entertainment! So next time you're planning a stag-do in Melbourne, why not make things easy on yourself by letting us put a package together that will take care of the lot?
When you choose Unleashed Strippers, we can not only offer you a selection of food and beverage options, but we can also arrange the perfect Melbourne location for your bucks party needs. Finding a place to house a group of rowdy guys just became a breeze with our fabulous Richmond venue, which has the option of DJ hire, no minimum spend on the bar and an ability to cater for up to 120 guests (standing room).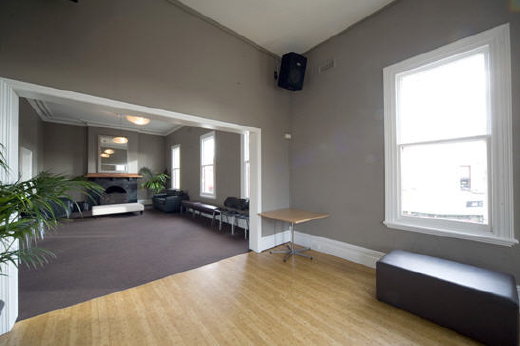 Richmond Location
suitable for 20-120 guests
no minimum bar spend
DJ, band or iPod
delicious food options
Finish your bucks party night with our hot strippers!
Most guys agree: no matter what else happens, a great strip show is the most essential ingredient of any Melbourne bucks night. And when you hire Unleashed Strippers, you know you'll be getting one of the sexiest strippers around to finish your night with a bang. Have one of our sexy beauties perform your choice of one of our unique strip shows – which will also get the man of the night involved in the action.There's the yummy Strawberries and Cream show, a Bubble Bath show, a Hot Vibe show – and a whole lot more!
If you'd like, we can also arrange for a few hot topless waitresses to keep the drinks coming, too!
Host a roaring bucks party with the help of unleashed strippers
So don't let the guys down; make your boy's night out a successful one by choosing one of the seductive strippers from the wide range on our website! We're proud to offer a wide range of some of the steamiest, most daring strippers in Melbourne, who can perform shows of the highest standard that fulfill your wildest dreams. From the cheeky Josie to the rebellious Cherri Lane – check out our range of girls now. Just remember, their shows are not for the faint-hearted!
Unleashed Strippers also has a number of exclusive deals and special rates available for our strippers. To find out more about pricing, give us a call on 0478 838 655, or make an enquiry via the website.
Feel free to call us now to find out more and book your bucks night today!